The Resolute Athletic Complex has three, 200 x 85, boarded fields for use for indoor field rentals for any field sport or special event. The fields play like real grass and have lines for soccer and lacrosse but can be used for rugby, football, baseball, softball, and other team sports.
The fields are large enough to work on team tactics and individual skills. The facility is air-conditioned and has large field fans for added comfort.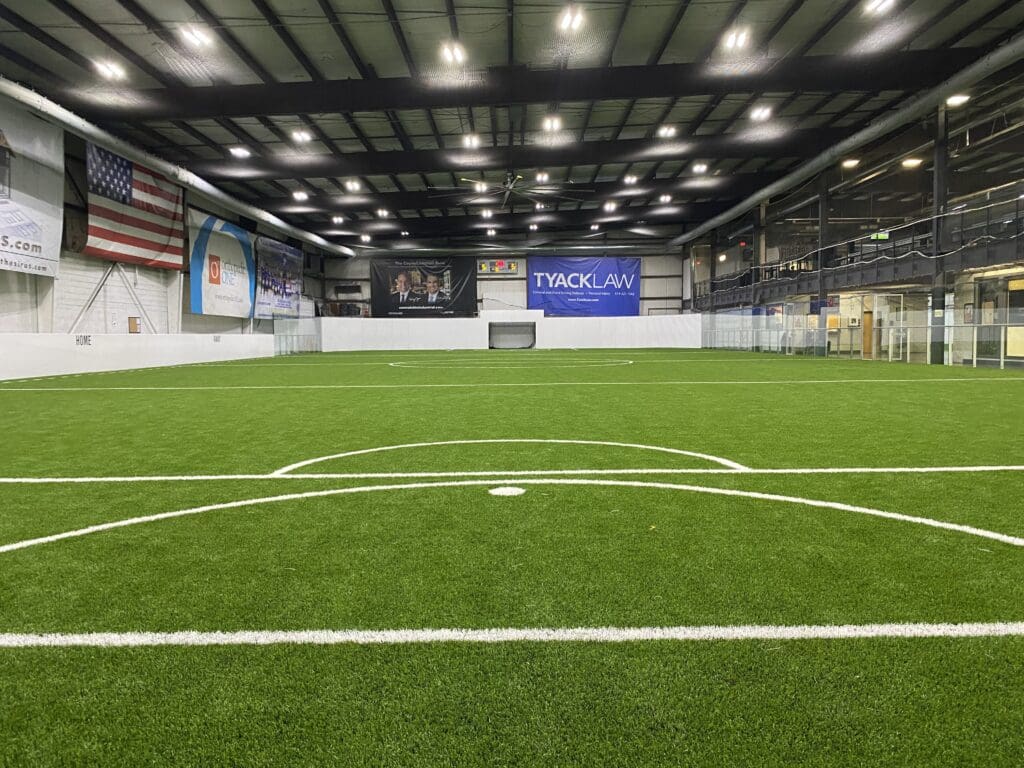 Field Rental Rates 
April 2023 to September 2023:
$105/ hour weekdays before 3:00 PM
$165/ hour weekdays 3:00 PM to 6:00 PM
$185/per hour weekdays after 6:00 PM & anytime on weekends
October 2023 to March 2024:
$125/ hour weekdays before 3:00 PM
$180/ hour weekdays 3:00 PM to 6:00 PM
$255/per hour weekdays after 6:00 PM & anytime on weekend
Please note: field rental availability is very limited on weekends and weekday evenings after 5 p.m. between November and March.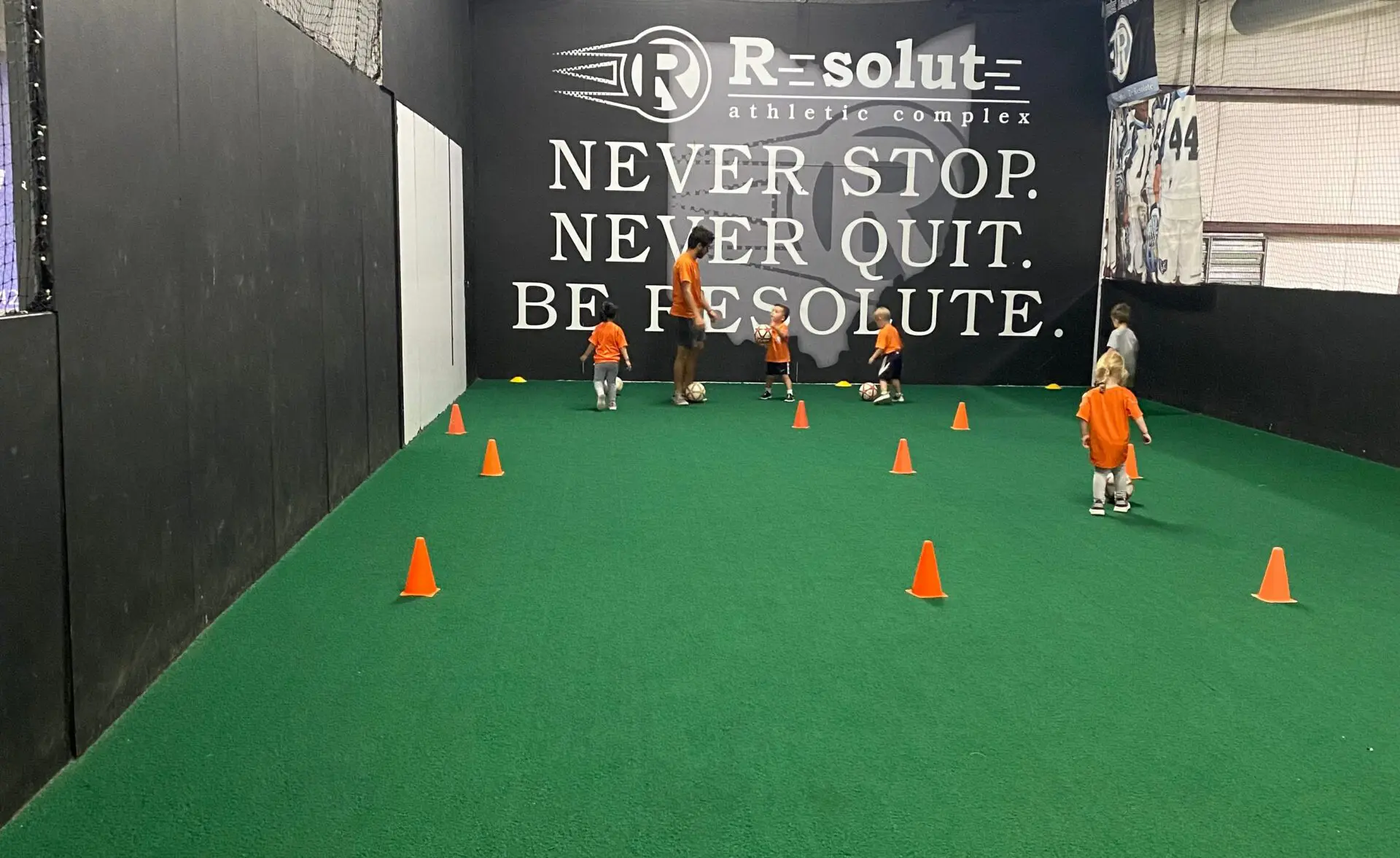 Small Training Field on Mezzanine
The RAC also has a 62 x 23 training space perfect for small group training or one-on-one lessons for soccer, lacrosse, baseball, football, and more. The training space can also be rented by instructors for a variety of classes.
The training space rents for $50/hour.
Field Rental Requirements
Any organization or adult (21 years and older) may request to rent fields. Organizations requesting a rental will be required to provide a Certificate of Insurance naming the Resolute Athletic Complex at 3599 Chiller Lane, Columbus, OH 43219 as "Additionally Insured" for the event. If proof of insurance is not provided by an individual or organization, the representative for the event shall accept responsibility for the conduct of those using the facility and for all damage to the facility. The representative is responsible for ensuring that there is at least one adult supervisor present. Failure to abide by Resolute's rules and regulations may result in suspension or permanent ban from the facility of the representative and organization. Prospective lessee understands that a facility rental agreement will be required.  The cost to rent the fields vary by time of day and time of year. Additional fees such as equipment rental, bar service, and security charges may be incurred based on the nature and timing of the rental. A signed rental contract and a 20% non-refundable deposit is required to schedule a rental. Full payment for the rental is due seven (7) days before the rental. Failure to make the final payment will result in event cancelation and forfeit of the deposit. Once your request is reviewed, you'll receive a rental contract and more specific details on how to confirm your event. Events are confirmed when the rental contract has been signed and a deposit has been received. 
Please complete a Rental Request Form to schedule fields. Call 614-337-4502 for more information.
Complete rental request form
Click button to complete.