Field Trips for Schools, Day Cares, and Summer Camps
Looking for a fun way for your school or daycare to provide your students with some great exercise and team building? Schedule a field trip to The RAC! A variety of packages are available to build the experience that suits the needs of your students. Pricing is based on the number of students and hours needed. Call 614-337-4502 or complete the request form below to discuss options.
Resolute Athletic Complex has a robust list of games and activities for Field Trip Groups to choose from:
Gaga Pit                                      Dodgeball
Kickball                                       Wiffleball
Soccer                                         Flag Football
Lacrosse                                     Cornhole                                   
Obstacle Course                      Relay Races
Our Athlete Package is our fastest event! This is ideal for smaller groups looking for two hours of high paced action. The Athlete Package lets you choose two activities from the list. Make sure to pack a water bottle! 
Pricing Based on Number of Participants
Now you're ready for the big leagues! This package is designed for mid-size groups looking to spend a morning or afternoon at the facility. This a great option if you have a large group and want to split age groups into different sessions. Choose from four activities from the activities list. Pack a snack for in between activities! 
Pricing Based on Number of Participants
It's time for the Main Event! The Champion Package is our biggest and best package! Make field day the highlight of your program. This four-hour event lets your kids play to their heart's content! This event is ideal for schools or summer camps looking to have an all-in day at Resolute. Bring a packed lunch to refuel during halftime. 
Pricing Based on Number of Participants
Inflatable Slide/Obstacles: $500 per inflatable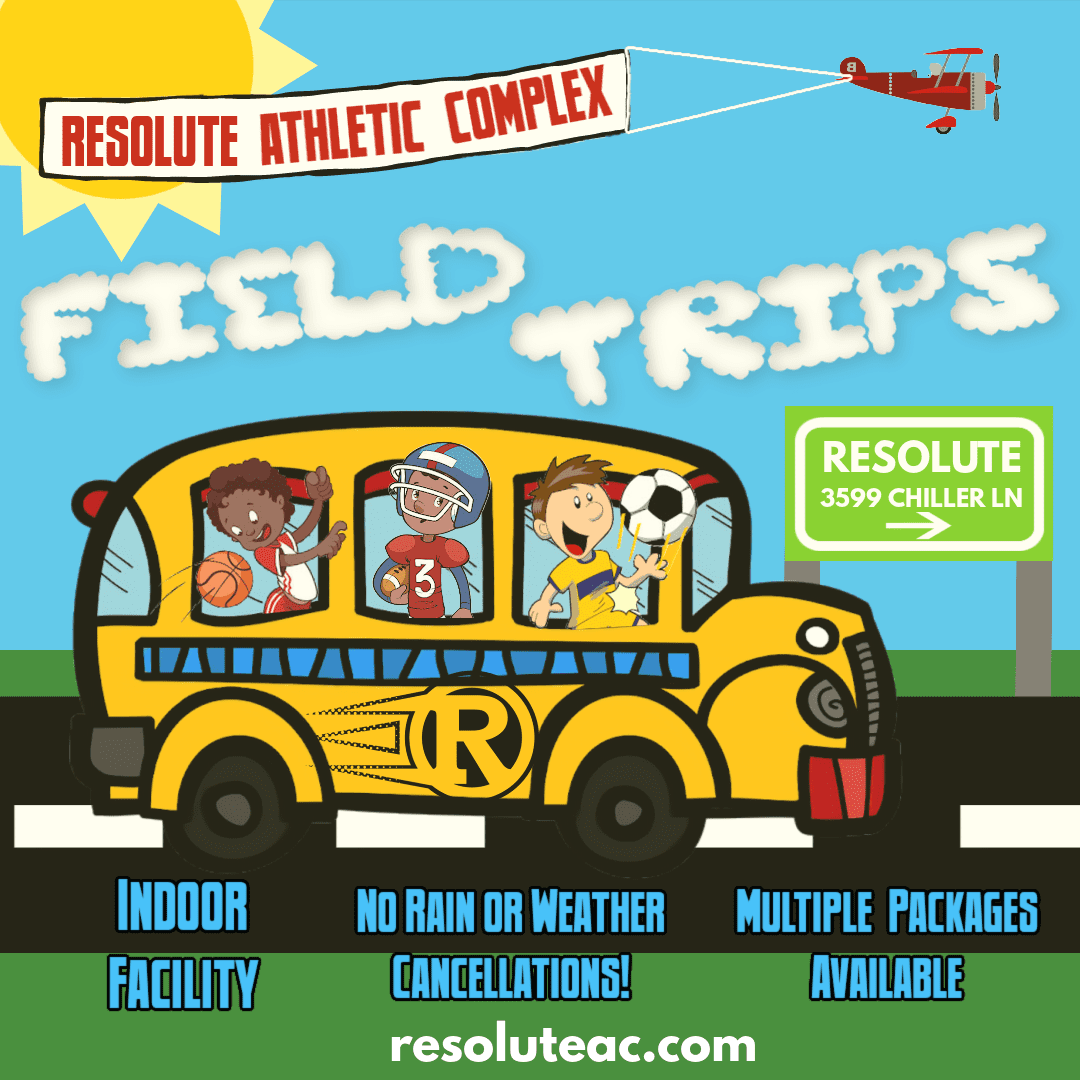 Ready to find out more?
Drop us a line today for a free quote!