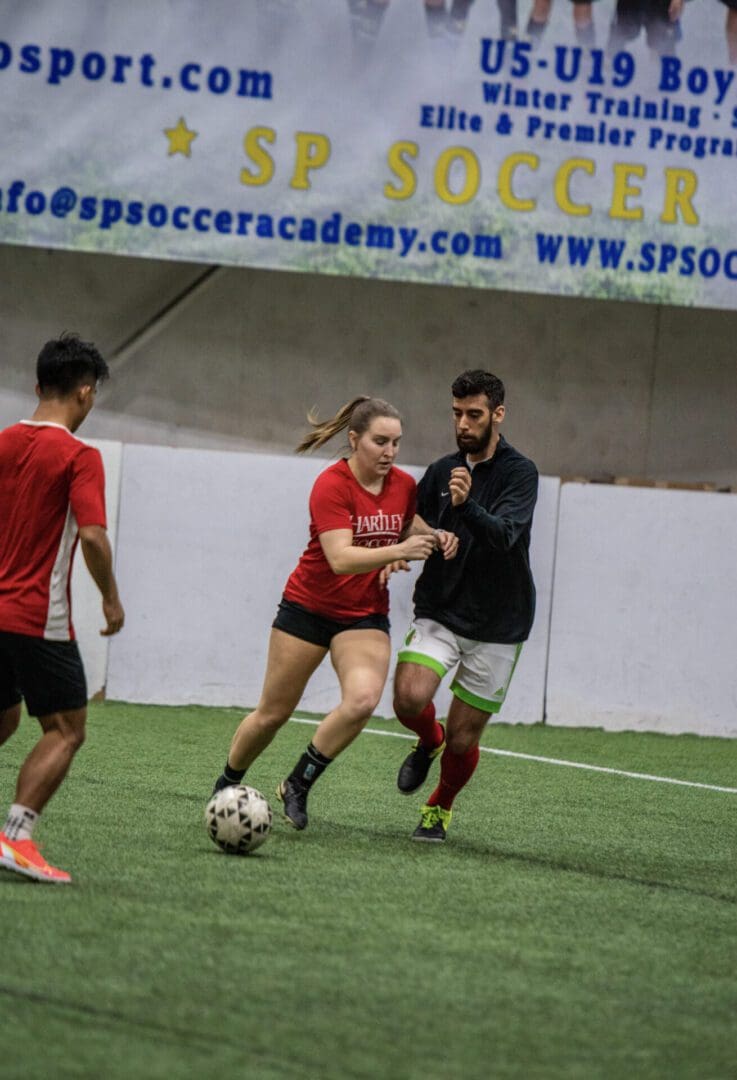 Registration for Winter 2022 Adult Leagues is now closed.
Winter session games start Jan. 3, 2022. The schedule for the Winter 2022 leagues will be available and posted online one week before games start.
The RAC offers Adult Coed Leagues with Open, Over 30, and Over 40 divisions and can accommodate all skill levels. The A division is the most competitive and D is for recreational players.  Please select a division based on skill level and experience. The RAC reserves the right to combine divisions when necessary based on the number of teams that sign up per division. The adult soccer leagues are for ages 18 and older; however, adult participants cannot be in high school.
Game start time can be as early as 6pm and as late as 11pm.
For more information email: Mike Thomas at mthomas@resoluteac.com
Click one of the buttons below to register your team. 
Saturday Over 40 Coed Leagues