The RAC offers youth soccer training for individuals, small groups, and specialty camps. Be sure to sign up to be notified of upcoming camps and clinics.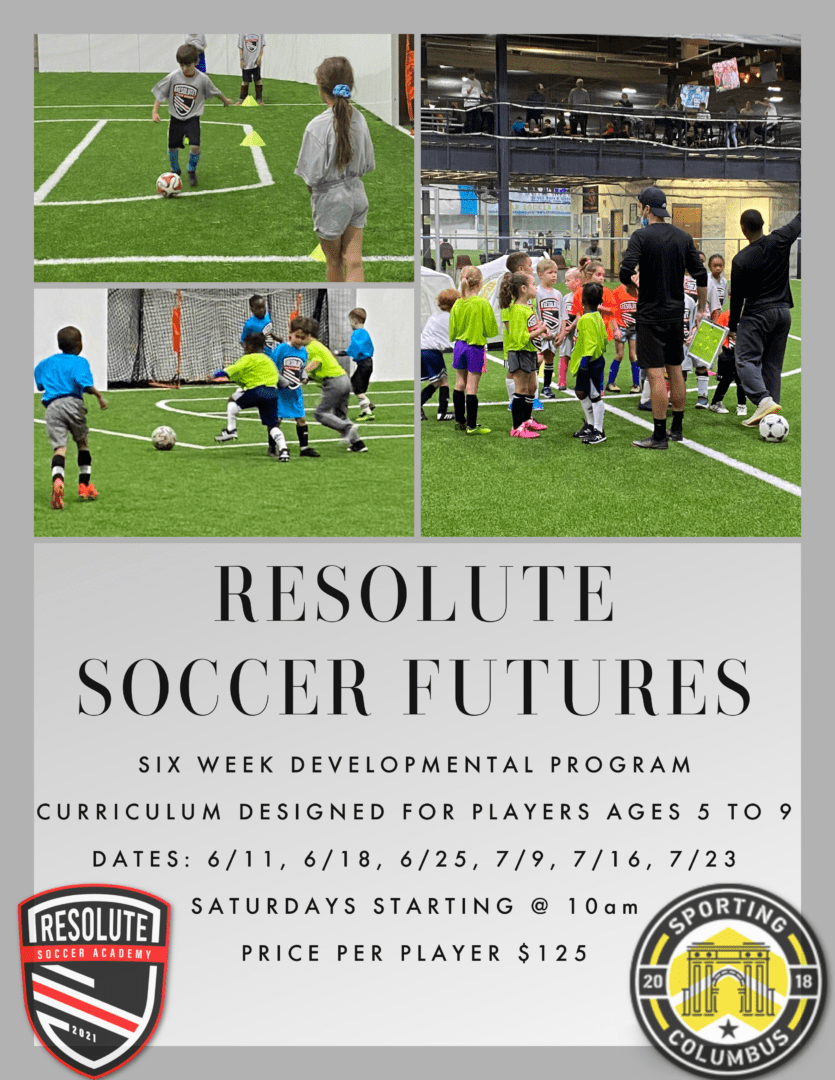 The Resolute Futures program is a training league for players ages 5 to 9. The season will consist of six weeks starting June 11th. Games will be every Saturday. All Resolute Futures will play in our Developmental League. No scores will be recorded.
Resolute Futures program includes:
Resolute Soccer Jersey
High Level Coaching (No Parent Coaches)
Developmental training session before games
30 minute games (15 minute halves)
Games will be played between 10am-12pm
Exciting & Positive Atmosphere
Dates: 6/11, 6/18, 6/25, 7/9, 7/16, 7/23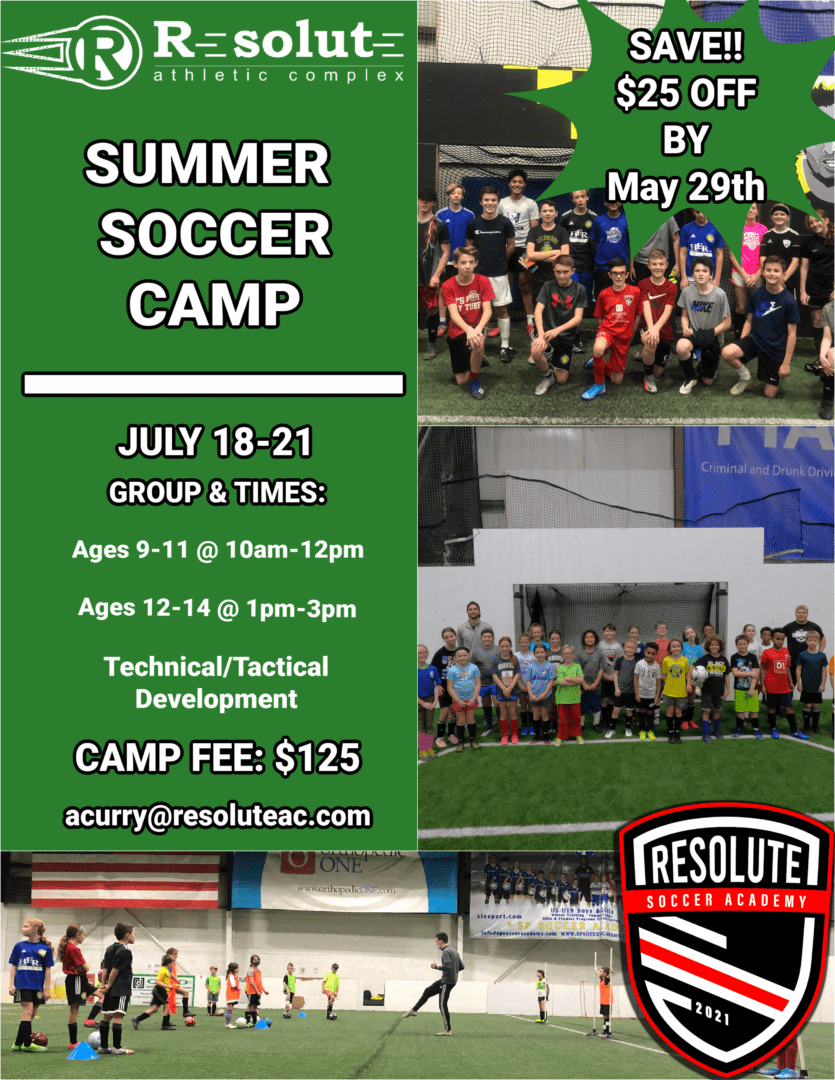 Join us for our Resolute Summer Soccer Camp! This will be a four day camp starting July 18th - July 21st. The curriculum will focus on players of ages 9-14 years old. Players will be divided into two groups. Ages 9-11 will train from 10am - 12pm and ages 12-14 will train from 1pm - 3pm. The camp coaching topics will be technical/tactical development, SAQ, and small sided games. A camp MVP will be selected each day and will receive a Resolute Soccer Academy jersey. Register below for the Resolute Soccer Camp. Within registration include the age of participant in the notes to be placed with the correct group. Contact Andrew Curry (acurry@resoluteac.com) for any questions or concerns. Thank you!
Grouping and Pricing:
Ages 9-11 time slot 10am - 12pm
Ages 12-14 time slot 1pm - 3pm
Camp Fee $125
Save $25 off with promo code "Camp25"
Individual and small group soccer sessions:
Players will improve on fitness, ball mastery, technical skills, and tactical work. Resolute Soccer sessions will be an hour in time.
Contact Andrew Curry (acurry@resoluteac.com) for any questions or concerns. Thank you!
Available Dates & Times:
Monday - Thursday
Contact us for available time slots
Individual session: $40
Small group up to ten players: $20 per player (Total group fee must be paid at registration)
Andrew Curry,
Soccer Events Director
Warm-up Drills and
Dribbling Skill Moves
Proper Technique of
Passing and Receiving